Metaphysical Healing Help
The secrets to use metaphysics so that you can create the life of your dreams.  Learn powerful techniques and spiritual principles so that you can confidently live your life knowing anything is possible.  If you can conceive it, you can achieve it!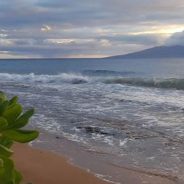 Metaphysical healing is energetic.  It occurs energetically.  Everything that happens in our physical world is a result of our energetic world (our feelings, our thoughts, our emotions).  Healing our lives metaphysically is like healing from the inside out.  Have you ever heard the phrase "as within so without"? Knowing where you are energetically blocked and unbalanced helps you transform physical pain into power.  Knowledge is power … right?  When we know where the problem originated, it is much easier to heal or fix it....
read more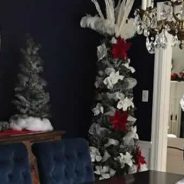 Metaphysically speaking, when we loose our joy, we loose our connection to Source or Spirit and we loose our personal power.  Holiday Traditions that frazzle us, burn us out, drains us, or cause us unnecessary upset may be replaced or let go of all together.  We all have the power of choice.  If we don't like something in our life or if something just doesn't feel right anymore, doesn't resonate or has lost all it's joy we are allowed to make a change because we are responsible for our own feelings and emotions. What...
read more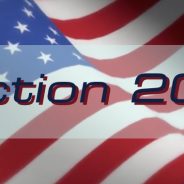 Ok so it's Wednesday, November 7th, the day after the election.  Some of us are thrilled with the outcome and some of us are not.  What is interesting, is as we listen to those unhappy with the outcome of election, many feel as if their life, their world, their state is doomed until the next time around. As a metaphysics specialist, I am here to remind you that we are all self fulfilling prophecies.  Yes, even you!  What exactly does that mean?  It means that whatever we choose to believe, feel and focus on will manifest in our lives...
read more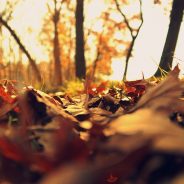 What do you need to let go of?  Did you know that when we let go, we actually make room for new more amazing things to enter our life?  Letting go creates space and clears energy in your environment (home, office, automobile), in your day and in your head. Fall is a great time to de-clutter your home, your schedule, your relationships and your mind.  Does it serve us to keep that old broken ceramic jack-o-lantern because we don't want to hurt grandma's feelings, yet we cringe all the time we look at it?  Does it serve you to spend...
read more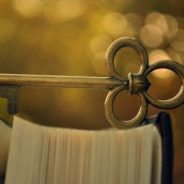 We all have visions in our hearts of our perfect life.  Those dreams usually include our unique gifts and talents which are meant to be shared with the world. When the life we're living is not in alignment with our higher purpose or with our authentic self we are not as happy and joyful as we could be, we feel less fufilled.   One thing after another go wrong for us or we may constantly hitting obstacles and road blocks…. Why? you say …  Because we are not living in the natural flow of who we truly are. Metaphysics can help us get...
read more
Helping clients like you, all over the globe, make significant and lasting improvements to their lives for over 25 years, including but not limited to: